A Q&A with co-founders Melanie McGrath and Louise Millar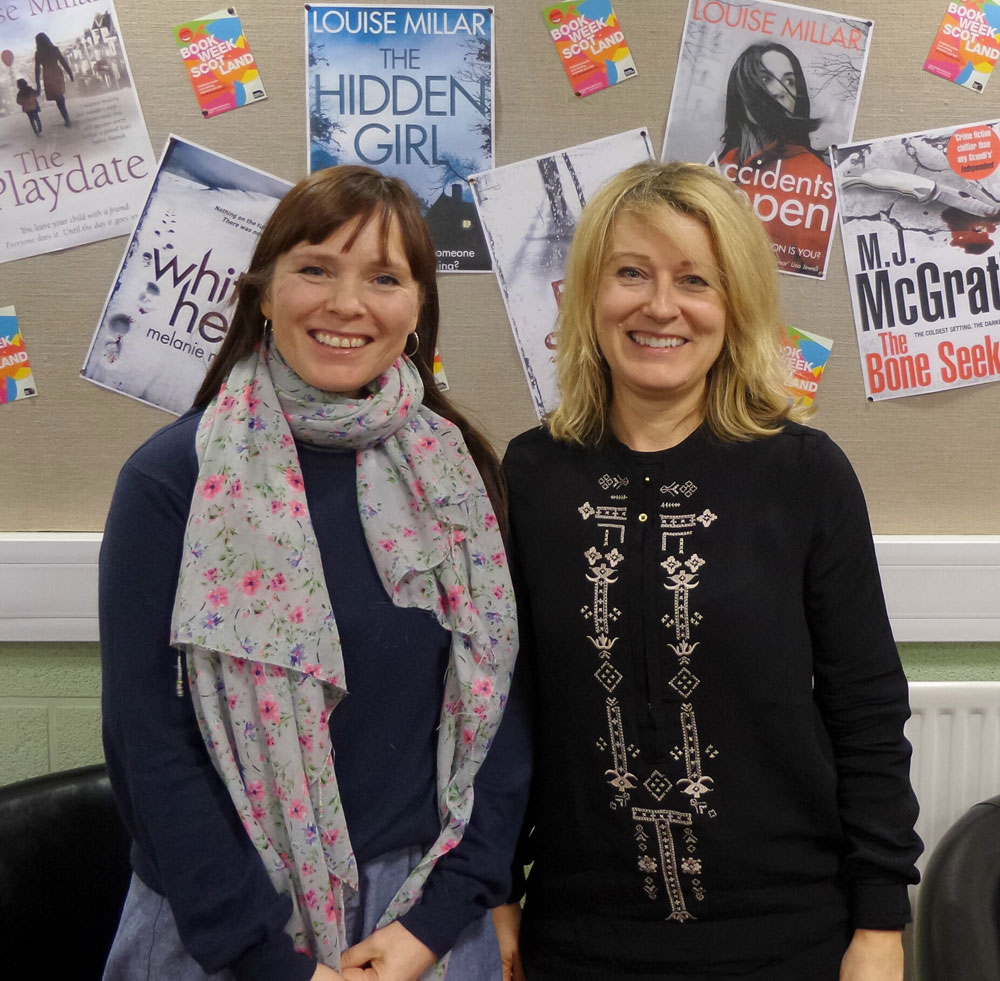 What is Killer Women?
Killer Women is an author collective of 21 female crime-writers, who work together to put on exciting, innovative crime fiction events around the country, for men and women. We also offer our Crime Club members exclusive access to free chapters of our new books, giveaways, competitions and discounted early bird tickets to our annual Killer Weekend event.
Why did you set up Killer Women?
As colleagues, we loved catching up at crime festivals but found we were quickly home again, alone with our murderous thoughts, pyjamas on, cat on knee. In 2015, we decided to replicate that social experience, by inviting a few crime-writing colleagues to join us around Mel's dining room table in London to chat about writing, over an occasional bottle of wine. Except it didn't feel the same. At book events, we meet up with readers, too. Something was missing. You lot.
What can you expect from a Killer Women event?
Our events encompass our passion for crime fiction, and hopefully yours, whether that's a bookshop debate about 'Women and Violence in Crime Fiction'; a festival panel interview with the real-life detectives who help us research novels; a crime-writing masterclass on 'How to Create Suspense' taught by us; a festival pitching event to one of our agents or editors; an exclusive murder mystery night in a library (dressed up as your favourite detective); and hopefully a chance for crime-related chat over a Killer Women cocktail with us in the bar afterwards. Many of you also came to our fantastic, inaugural Killer Weekend crime-writing festival in 2016, which featured special guests Val McDermid, Mark Billingham, Martina Cole, Ann Cleeves, and was filmed for BBC One's Imagine by Alan Yentob.
Who are the Killer Women?
We have 21 members, who represent a number of different sub-genres of crime fiction. We know you'll be as excited as we are in welcoming this year's new Killer Women: Rachel Abbott, Julia Crouch, Elly Griffiths, Amanda Jennings and Emma Kavanagh.
What is Killer Women planning for 2017?
Following the success of our 2016 Crime Club collection of Killer Women short stories – described as 'deadly, brilliant' by Peter James and nominated for an Audie award – we're thrilled to share with you our second Crime Club collection in October (theme: The Body). Look out for a chance to win a signed copy soon.
We're also hoping to meet lots of you again at our next Killer Weekend this year aimed at helping those of you with crime-writing aspirations turn them into reality. In the meantime, the Killer Women will be back on the road, travelling the country, to visit libraries, bookshops and festivals. Please come and say hello – we're not nearly as scary as we like to think we are… and in the meantime, if you'd like to join the gang, just subscribe to our Crime Club newsletter and find out more.
Mel and Louise X